UEFA Champions League highlights
Gareth's un-Bale-ievable goal from all angles
Watch from all angles as Gareth Bale wins the UEFA Champions League for Real Madrid with a stunning bicycle kick against Liverpool.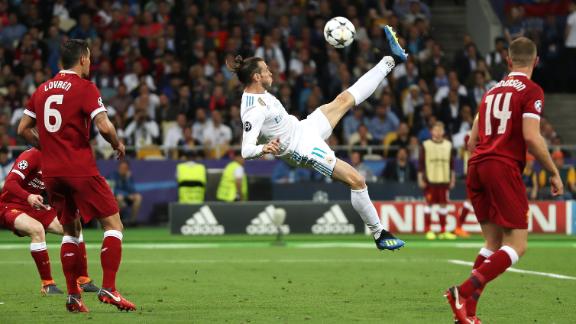 Real Madrid 3-1 Liverpool: Brilliant Bale seals three in a row
Sub Gareth Bale scored a stunning overhead kick in between two howlers from Liverpool keeper Loris Karius to give Real Madrid their third UCL title in a row.
Injured Mo Salah leaves the UCL final in tears
After a tangle with Sergio Ramos, an absolutely distraught Mohamed Salah is forced to come off early in his first Champions League final.
Loris Karius' night of horror in Kiev
Relive Liverpool goalkeeper Loris Karius's desperate UCL final performance which handed Real Madrid their 13th European title.
Project Kiev: That goal, Real Madrid win UCL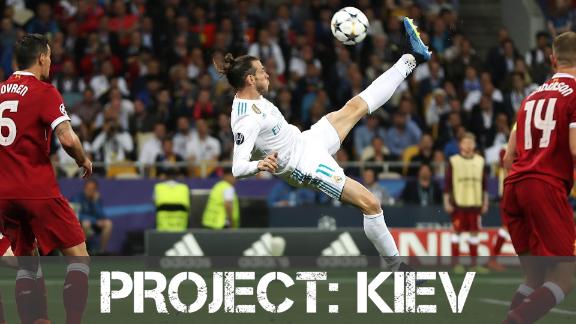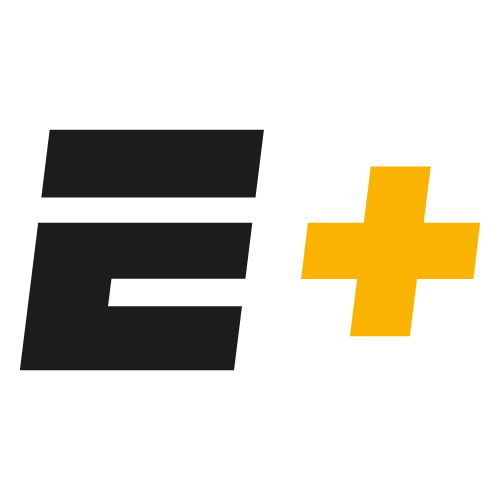 ESPN FC TV
Stream on ESPN+
Real Madrid claim their third straight UCL title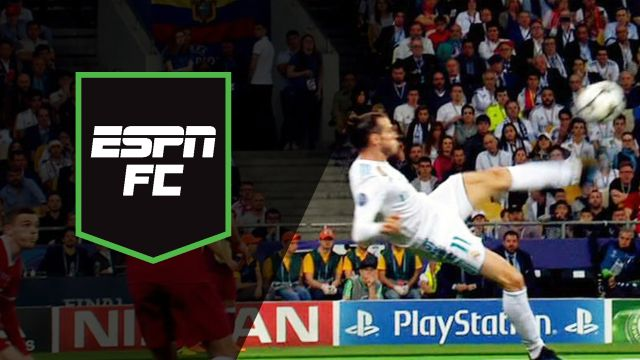 Aston Villa 0-1 Fulham: Cairney sends Fulham to the Premier League
Tom Cairney's first-half goal proved enough as ten-man Fulham hung on for a 1-0 win to beat Aston Villa and return to the Premier League.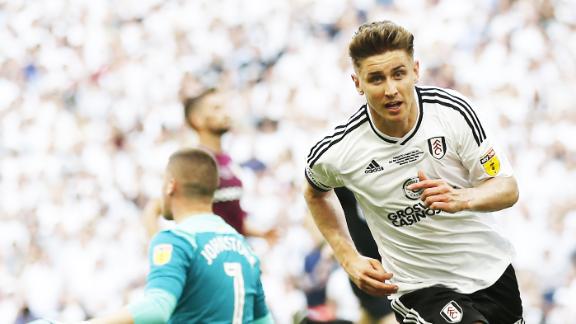 I probably don't need to tell you who has won here. Fulham, and their white-clad fans, are back in the big time!
Aston Villa 0-1 Fulham: Cairney sends Fulham to the Premier League
Tom Cairney's first-half goal proved enough as ten-man Fulham hung on for a 1-0 win to beat Aston Villa and return to the Premier League.
USMNT's Ream revels in Fulham's Premier League promotion
American international Tim Ream describes the feeling of returning to the Premier League after helping Fulham beat Aston Villa at Wembley Stadium.
Premier League-bound Fulham lift promotion playoff trophy
Fulham celebrate their victory over Aston Villa and resulting Premier League promotion by lifting the promotion playoff trophy at Wembley.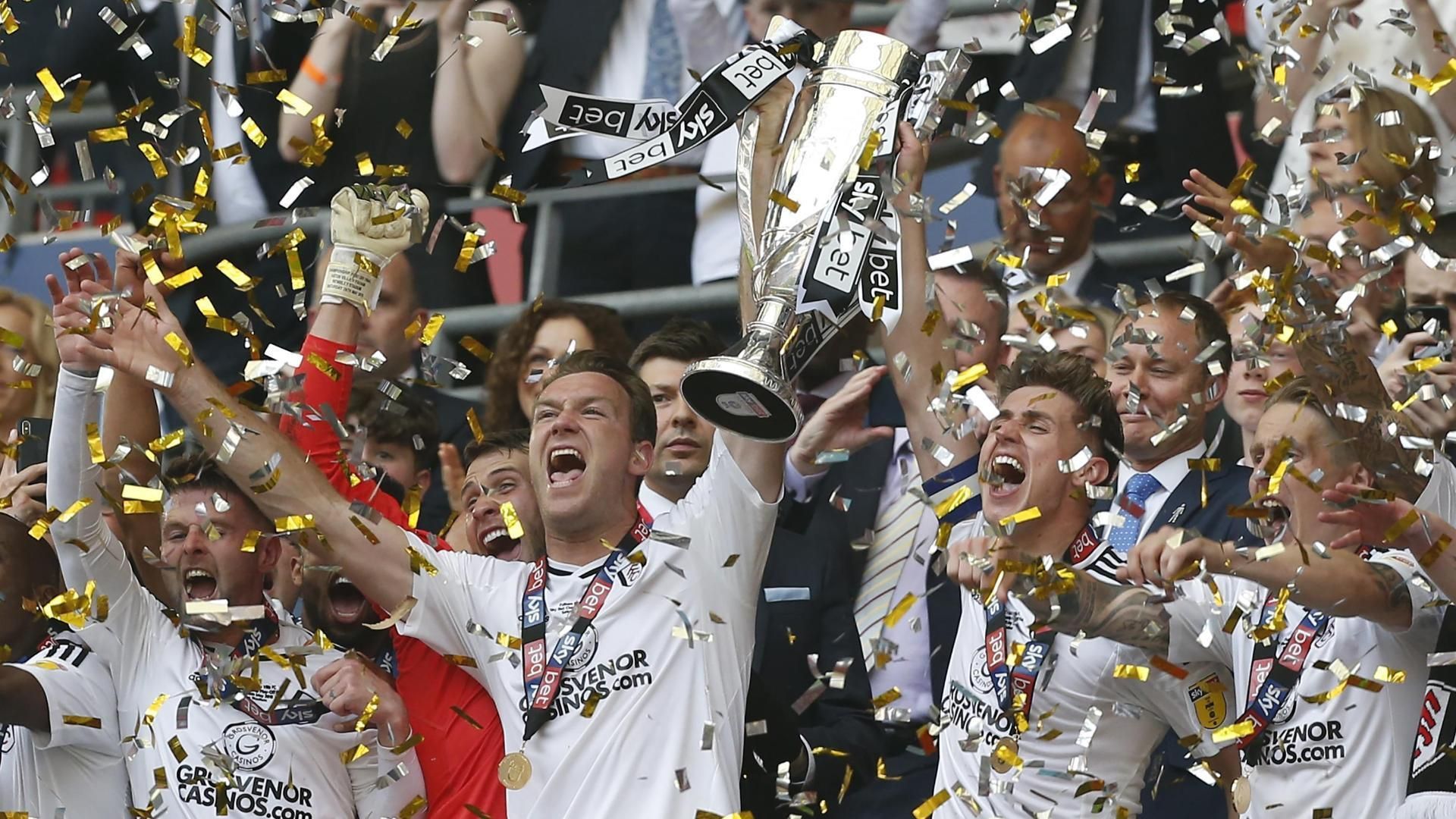 What to make of Ronaldo's comments on his future
Steve Nicol explains why Cristiano Ronaldo should leave Real Madrid this summer as the FC crew react to his cryptic comments after the UCL final.
Robson: Surprised if Karius plays for Liverpool again
Stewart Robson thinks there's no way back for Liverpool keeper Loris Karius following a nightmare final for the German.
Extra Time: Ronaldo vs. Bale, Zidane best ever?
The FC crew answer tweets including Zidane's status among the best managers, who's bicycle kick was better between Bale and Ronaldo and more.
Are Real Madrid indisputably the best of all time?
The FC crew assess whether Real Madrid's four UCL titles in five years make them the best team ever, despite only two La Liga titles in nine years.
Is it time for Gareth Bale to leave Real Madrid?
Gareth Bale played the hero role for Real Madrid in the Champions League final, but Stewart Robson does not think his future is in Spain.
How Real's depth made the difference in the UCL final
Mohamed Salah's injury exposed Liverpool's lack of depth while Real Madrid's depth carried them in the final 30 minutes.
ESPN FC Best of the Week
From the highs and lows of Kiev to Ale Moreno nearly walking off the set, check out all the best moments of the week from ESPN FC.
Extra Time: Zlatan vs. Vela, World Cup dark horses
The ESPN FC panel answer your tweets comparing Zlatan Ibrahimovic and Carlos Vela, this year's potential World Cup dark horses and more.
Diary of Martin: The story of Chernobyl
ESPN's Martin Ainstein takes a two-hour trip outside of Kiev to tour the site of the one of the world's worst environmental disasters.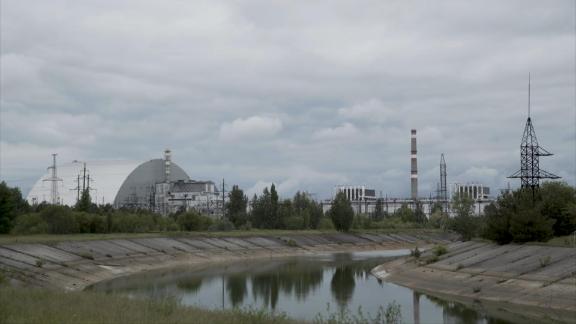 CONMEBOL Copa Libertadores
The 2018 World Cup won't have Italy or the U.S. but all the big hitters like Brazil, Germany and Argentina will battle. Get the info you need here.

David Merrell

Top-class football is changing before our eyes: The "storming" era of the game is leaving the likes of Jose Mourinho and Arsene Wenger behind.

Dave Merrill

"I never walk out of games early but in these circumstances, staying seemed like a form of self-harm." Nick Hornby on the last days of Wenger.

USA Today

Who should be blamed for the U.S.' World Cup qualifying failure? Do young American players get sufficient playing time? What about pro / rel, salaries and dream signings?

Trey Ingram

Our intrepid writer suffers -- and suffers some more -- through a player medical at Everton.

Getty

We can support the World Cup -- and the players -- without supporting the world's ugliest regimes such as the 2018 hosts, Russia.

adidas/puma/nike

A look at all the confirmed jerseys so far from the 32 teams at Russia 2018.

Gabriele Maltinti/Getty Images

"Davide Astori ... One of us!" Wright Thompson was present as a city bade farewell to its captain.

Dave Flanagan

The world's top soccer players, ranked by position.

Brian Konnick

We select the best players under 21 who are primed to rule the football galaxy.

ESPN Illustration

The 19-year-old discusses the U.S.' World Cup failure, his development at Borussia Dortmund and his future.

Brian Konnick

Andrea Pirlo, football's undisputed King of Cool, has officially retired. So who will take over the mantle? We pick four compelling candidates.

ESPN Illustration

You know the kind of player who just divides opinion wherever he goes? Well, ESPN FC has picked out seven of the best.

Aaron Dana

Cristiano Ronaldo isn't just one of the greatest on the pitch; he's the G.O.A.T. off it, too. Take a trip inside the mad world of CR7's brands.

ESPN

MLS Rivalry Week is full of contentious clashes. Here are some of the best in unique video game format. Ready ... FIGHT!

EPA/FERNANDO BIZERRA JR

In November 2016, Brazilian underdogs Chapecoense boarded a plane to play in the game of their lives. Instead, their biggest moment turned into a tragedy no one can forget.

Jean Catuffe/Getty Images

Simon Kuper explains how it became the best and deepest source of soccer excellence.

"Rogue One: A Star Wars Story" has us buzzing, and it got us thinking: Who are football's rogues and who would they play in the Star Wars universe?

David Ramos/Getty Images

The January transfer window is closed; here are all the completed deals.

Michael Steele/Getty Images

Keep track of all the important upcoming fixtures in the Premier League, Champions League, La Liga, English Football League and more.

Darren Walsh/Chelsea FC via Getty Images

Results and scores from the Premier League, Champions League, La Liga, English Football League and more.

AP Photo/Paul White

Updated tables from the Premier League, Champions League, La Liga, English Football League and more.

ESPN

Who wields the most influence in the world game, those men and women who have some combination of money, authority and power to shape the sport?

espn

The summer transfer window (open from July 1 to 11 p.m. GMT on Aug. 31) is always a volatile and exciting time for clubs, players, agents and fans alike. Here's what happens.
Customize ESPN